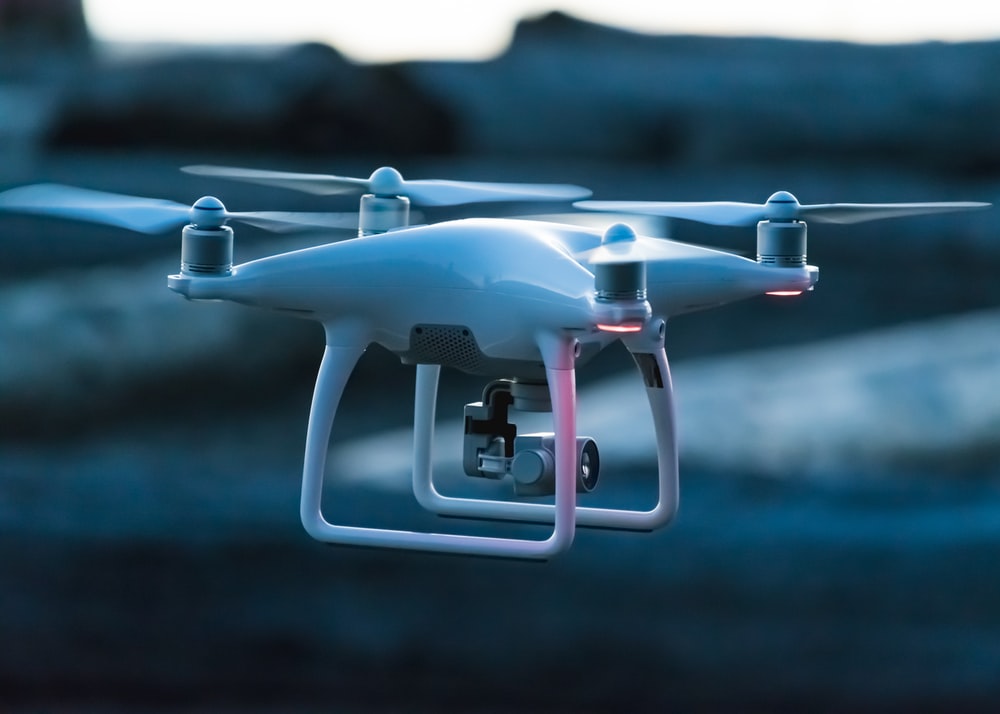 Drones can go places that humans can't access, so they are an ideal solution for dangerous search and rescue efforts, as well as for delivering emergency supplies to remote locations and disaster areas,  in the same breath  drone can be   use for malicious  purpose for that reason   anti-drone/ counter -drone systems may be required. 
What is Counter Drone System? 
Counter-Drone is a scalable system, which provides the maximum protection of areas and facilities of various sizes, forms, and functions. Anti-Drone is a customizable integrated system that can include different kinds of equipment and solutions depending on the customer's needs and requirements. Anti-drone system is used to detect and/or intercept unwanted drones and unmanned aerial vehicles (UAVs). Hostile drones may be used to deploy explosives, smuggle contraband or gather intelligence on sensitive assets.
Counter Drone /Anti-drone
Law enforcement agencies:
There are thousand drones registered in most countries worldwide, Unmanned Aerial vehicles (UAVs) are posing a serious security threat to law-abiding citizens around our homeland. Anti-drone systems can improve security and thawt potential threats.
Aviation and critical infrastructures
The challenge of drones at airports is complex, unique and continuously evolving as more drones come to market and regulations advance. Anti-drone system enables airport security to detect and locate unauthorized drones and their pilots to prevent delays or shutdowns
Prison Areas
Prisons use anti-drone solutions for early warning of drone threats at correctional facilities, and to prevent drone-based contraband drops. Weapons, drugs, and many other items have been spotted being carried by UAVs. Keeping your prison secure prevents illegal trade and activities.

Military Zones
Many military zones operate under highly restricted airspace but that doesn't always keep drones and UAVs out. Most consumer UAVs and their GCS use the same radio bands as Wi-Fi-compatible devices (2.4 GHz and 5.8 GHz) to both control the UAV and transmit telemetry information from the UAV to the operator.
How  the Bridge  Counter  Drone systems work 
Passive RF sensors rely on antennas to receive, and computers to analyze. RF signals are associated with communications between the Ground Base Control Station (GCS)and the UAVs. Passive RF sensors can employ several different signal processing methods to help locate the source of a UAS-associated signal. A high gain value, output power, and beamwidth design can enhance the performance of your antenna while detecting the source of a UAS. 
Bridge Components has developed a Man-Pack Counter Drone Solution package recently, including 2.4GHz and 5.8GHz frequency bands compact Omni Antennas Ǿ20x400mm, and customized selective frequency bands of Power Amplifiers.  Bridge Component is the best solution provider for outdoors wireless coverage of counter-drone RF detection systems. Secure your military zone and keep unwanted aerial intruders out, take your action and contact Bridge Components right away
Sign up for the latest insights, delivered right to your inbox
Manufacturer and supplier of high power and passive qualified RF and microwave equipment for signal enhancement infrastructure with factories located in China and Taiwan produce high-quality products to meet all customer needs.
No. 215, Section 2, Chengde Road, Datong District, Taipei City 10364
Phone: +886-4-23832365 
sales@bridgecomponets.com
© Copyright 2021 Bridge Components