The Internet of Things is a blanket term that refers to  a network of interconnected devices that can communicate with each other to perform a wide range of actions. Each device in the IoT network is connected to a sensor that sends and receives data from surrounding devices.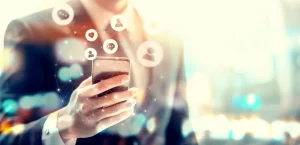 IoT is becoming an increasingly prominent technology that has the potential and is already making steps towards, radically altering our world like almost no other wireless technology that is currently undergoing commercial development.
The widespread availability of wireless, radio frequency (RF) based connectivity is fueling the growth and success of IoT solutions. Because IoT solutions typically rely on resources distributed over wide geographical areas for system operation, an RF-based infrastructure is ideal.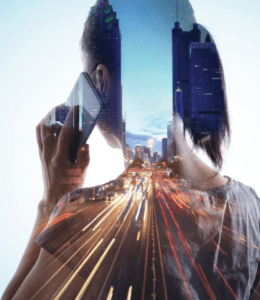 The Internet of Things (IoT) is delivering the promises of greater efficiency, improved production, enhanced and new services, and deeper levels of control and data acquisition for city planners, city managers, agriculture, manufacturing, and individuals.
Home IoT technology will be able to control a wide range of products, including lighting, appliances, and even home security systems with a wireless coverage technology.
Smart cities are built on technological advances designed to manage the entire city's life, such as automotive street light adaptation, traffic congestion regulation, waste management, and so on
One of the biggest applications of IoT in the Energy sector is that it facilitates the optimization of renewable energy resources. By placing smart monitors that automatically control the room temperature of a factory, hall, or even a room, energy consumers can optimize and potentially reduce the amount of energy that they consume.
The spread of COVID-19 has accelerated the evolution of this technology, IoT technology in Healthcare is represented by tracking systems and real-time health systems and is responsible for improving patient treatment, diagnosis, and medical and diagnostic equipment maintenance.
IoT technology provides hydrometry and growth monitoring information such as light levels, pressure, humidity, and temperature. Bridge's LoRa network can provide reliable connectivity for you to build a connection control of environmental parameters.


Sign up for the latest insights, delivered right to your inbox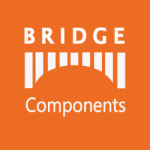 © Copyright 2021 Bridge Components 
Manufacturer and supplier of high power and passive qualified RF and microwave equipment for signal enhancement infrastructure with factories located in China and Taiwan produce high-quality products to meet all customer needs.
No. 215, Section 2, Chengde Road, Datong District, Taipei City 10364
Phone: +886-4-23832365 
sales@bridgecomponets.com