TETRA is a professional mobile radio and two-way transceiver (walkie-talkie) specification. Formerly known as Trans-European Trunked Radio.  TETRA systems are used in both public safety and commercial sectors by organisations that need reliability, capacity and security for their communications. TETRA networks are reliably used worldwide by defence forces, public safety agencies, and critical infrastructure providers for their mission-critical communications. Reliable, secure, and available anytime, anywhere, TETRA offers voice and low-rate data services for all your professional communication requirements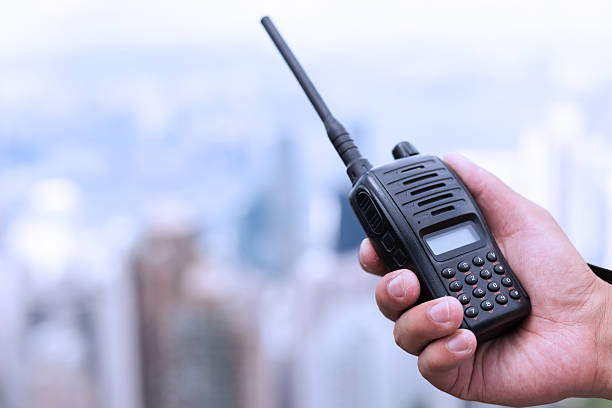 TETRA infrastructures, devices, services and applications are used by many industries, including :
Public Safety
Transportation
Utilities
Government
Military
PAMR
Commercial & Industry
Oil & Gas
Bridge's TETRA solution offers secure, reliable, and efficient communications tailor-made to meet the needs of different markets.  Bridge's Public Safety Bi-Directional Amplifiers (BDA) enhance the coverage area of radio communication in buildings and common RF-protected environments.
TETRA is scalable from small to very large systems to cover from single sites up to international networks. Various frequency ranges within the VHF and UHF bands with the 410-430 MHz band as the standardized range for civil users, and on top of that the radio spectrum allocated to TETRA systems may be divided into three groups:
• Public security units: 380-400 MHz;
• Commercial use: 410-430 MHz and 450-470 MHz;
• Other potential bands: 870-888 MHz and 915-993 MHz
Bridge provides all RF components you need for Tetra Solution including Solutions that support B-Directional Amplifier (BDA), Distributed Antenna System (DAS), In-line Boosters and Fibre DAS solutions to provide reliable public safety in-building or outdoor coverage and access at all times.
Sign up for the latest insights, delivered right to your inbox
Manufacturer and supplier of high power and passive qualified RF and microwave equipment for signal enhancement infrastructure with factories located in China and Taiwan produce high-quality products to meet all customer needs.
No. 215, Section 2, Chengde Road, Datong District, Taipei City 10364
Phone: +886-4-23832365 
sales@bridgecomponets.com
© Copyright 2021 Bridge Components